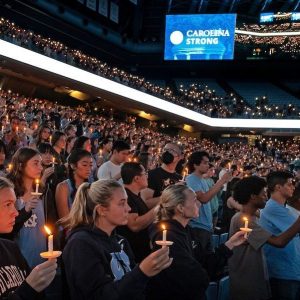 After Professor Zijie Yan was shot, UNC's campus went on lockdown for several hours until the suspect was arrested.
Then, this week – 16 days after the shooting – the campus was ordered into lockdown again, when a man allegedly pulled out a gun in the student union. Nobody was hurt, and no shots were fired in that case.
All this has come amid the regular stress of starting a school year – new students arriving on campus, people getting to know their dormmates and getting used to their classes. We talked with students and others about what they're feeling.