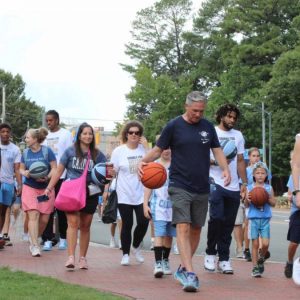 This Sunday began as a quiet and still morning, yet by 11:15, campus streets were filled with children's voices, laughter and the sound of hundreds of basketballs dribbling all at once.
UNC Athletics teams gathered in Carmichael Arena to participate in the Dribble for Victory Over Cancer event for the second year in a row.
Caroline Horne reports.