By Jay Siebold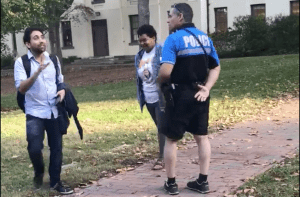 "Silence Sam … not students." That's the name of a protest scheduled for Tuesday at UNC.
It's being led by students who are upset about what they call "undercover surveillance." It came to light last week that a UNC police officer posed as a protester during a sit-in at the Silent Sam confederate monument in August. UNC officials say he did it to maintain campus safety…but some student protesters aren't buying it.
Jay Siebold has more.