By Austin Goins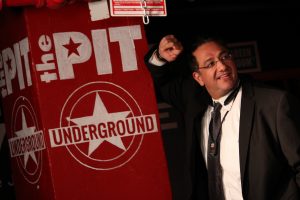 After the DSI Comedy Theatre on West Franklin Street closed in July, no one was sure what would come of the building. That is until UNC alum Ali Farahnakian took over the space.
Farahnakian is most known for being one of the founding members of the comedy troupe Upright Citizens Brigade with Amy Poehler and writing for SNL. He also made several appearances on Late Night with Conan O'Brien as a sketch performer playing Ari Palone, Conan's agent.
In 2002, he opened a comedy theater called the Pit in New York City.
He joins us to talk about his new venture.