by Alex Thomas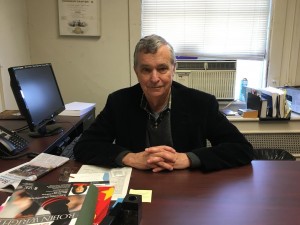 The more than month-long dispute between Apple and the FBI ended Monday after the FBI announced it had unlocked the iPhone used by one of the shooter's in December's San Bernardino attack. Apple originally refused to bypass the phone's security measures.
Privacy is of particular interest to retired UNC professor Hodding Carter, a former State Department spokesman. He recently wrote a book chapter about Edward Snowden, the former National Security Agency contractor who leaked confidential information about the federal government's collection of Internet and phone data. The book is titled "After Snowden: Privacy, Secrecy, and Security in the Information Age."
He joined us to discuss the issue of privacy.