by Stephanie Beckett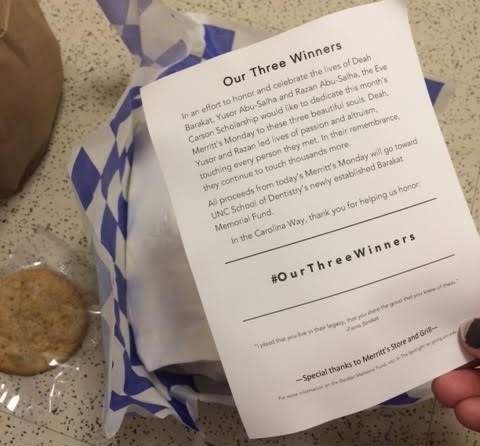 It's been 11 days since a shooting at the Finley Forest condominium complex left three Muslim Americans,Yusor Abu-Salha Barakat, Razan Abu-Salha and Deah Barakat, dead.
Deah was a UNC dental student who had been raising money to provide dental care for Syrian refugees. After his untimely death, his donation webpage went viral and money is pouring in from all over the world. Now, students and UNC faculty are helping the cause with a new fund.