by Charlie Shelton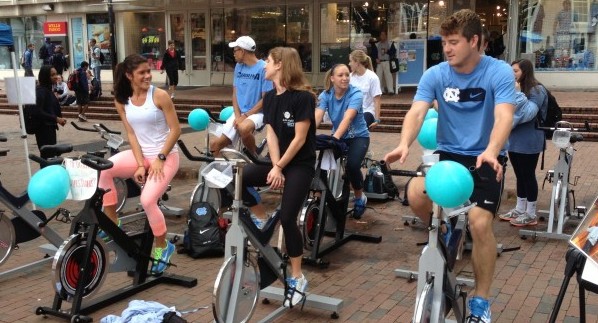 With every mile, a group of UNC students are one step closer to helping build a school in the Eastern African country of Uganda.
Volunteers for the week-long event — Bike to Uganda — planned to bike seven thousand four hundred and two miles on stationary bikes and raise fifteen thousand dollars to help give children a primary education others take for granted.
This would be the second school Bike to Uganda has helped to build.
Charlie Shelton reports.