by Andrew Tie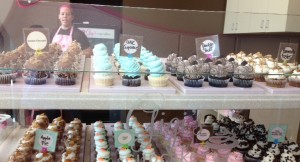 Gigi's Cupcakes, a gourmet national cupcake chain, just opened a new shop on Franklin Street.
One of its biggest competitors, locally based Sugarland, has been around for six years.
But even as competition increases, the national cupcake market is consistently slumping. Still, both Gigi's and Sugarland remain confident.
Andrew Tie reports.