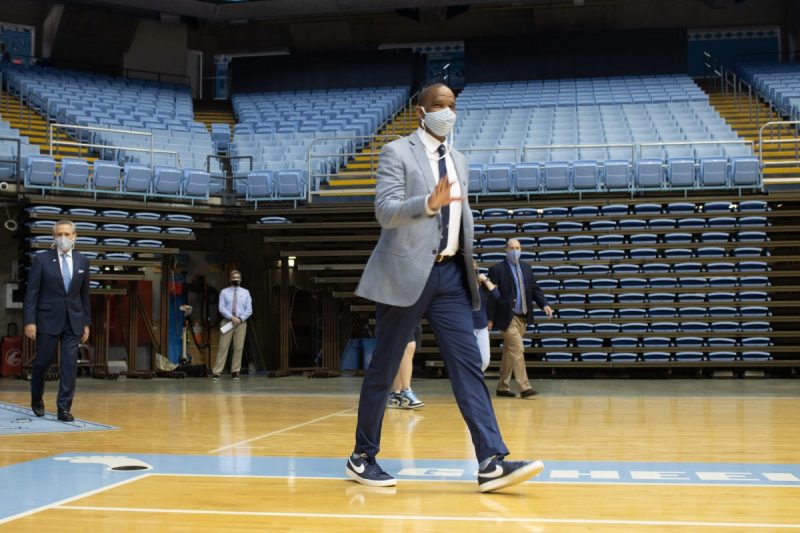 By Daniel Myrick
Head coach Hubert Davis, the former Tar Heel player turned assistant coach, was the shoo-in to fill Roy Williams' empty sneakers.
Davis, a long-time member of the UNC family, played under Dean Smith from 1988 to 1992 and coached with Williams for the last nine seasons. Davis also played in the NBA and worked as an ESPN analyst.
During his introductory press conference, he promised to lead by leaning on tradition while having the tenacity to take risks.
Daniel Myrick reports.