By Ben Rappaport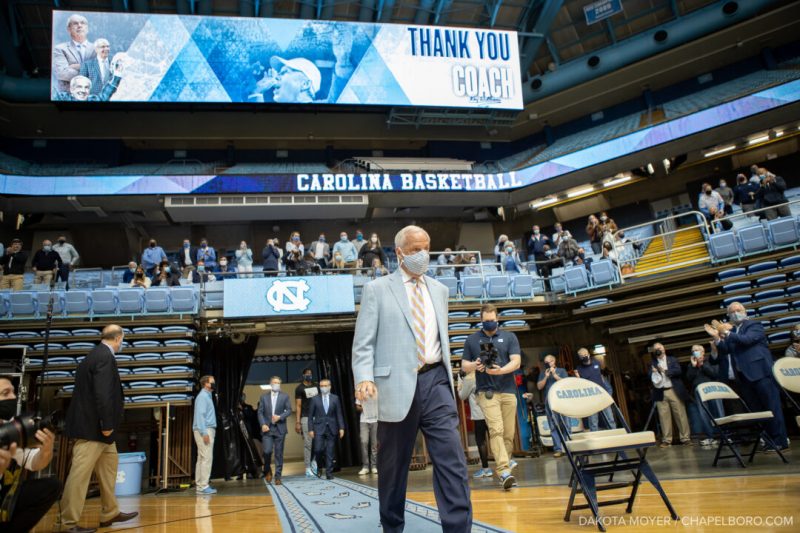 Even in these uncertain times at UNC, where the pandemic has disrupted every aspect of campus life, there's been one thing that hasn't changed – UNC men's basketball coach Roy Williams with his Carolina blue jackets, sneakers, and folksy expressions.
However, now that's changing too. Williams announced his retirement Thursday after 33 years as a Division One coach, 18 of which were as head coach at UNC.
He finishes his career with 903 wins in the NCAA – the third most of all time. Williams coached the Heels to national championships in 2005, 2009 and 2017. However, after two losing seasons, Williams took personal responsibility for his team's struggles.
Ben Rappaport reports.