By Ben Rappaport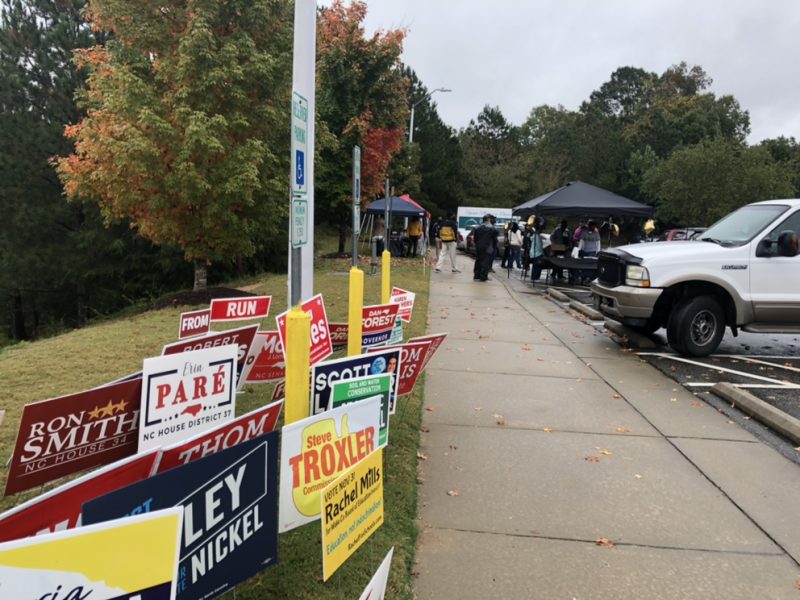 Early voting in North Carolina ends October 31. It's been incredibly popular this year. The number of early voters is already more than 70 percent of the total number of people who voted in 2016.
However, there are still concerns that some voter groups remain disenfranchised, especially during the pandemic. In Southeast Raleigh, Alpha Phi Alpha, a national historically Black fraternity, organized an event as part of the initiative they call "A Voteless People is a Hopeless People." Outside a polling place, the group gave away food, prizes and personal protective equipment.
Ben Rappaport has more.