By Margaret Cullum and David Saff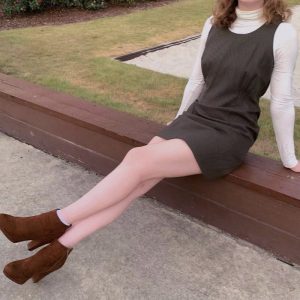 The fashion industry is one of the biggest polluters in the world. Consumers today are purchasing more clothes from fast-fashion industries. Many of these cheaply-made items end up in landfills once they have worn out. To reduce that, some local designers and business owners are trying to lower their carbon footprint by purchasing better materials and used clothes.
Carolina Connection reporters Margaret Cullum and David Saff break down some of the ventures in sustainable faction coming out of the Triangle area.
Listen to Margaret's full story on sustainable fashion here.