By Jared Weber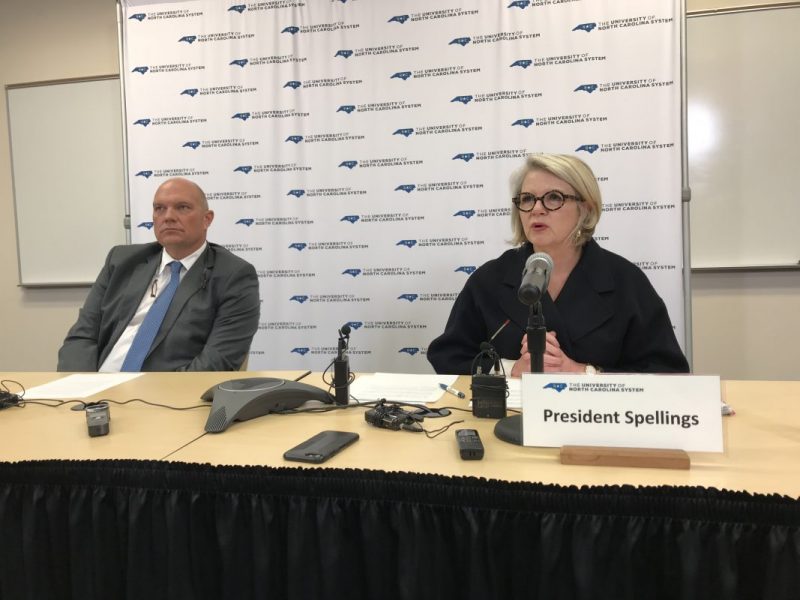 The university community is still processing the abrupt resignation of UNC System President Margaret Spellings.
She announced her decision Friday morning at a press conference following a hastily-called UNC Board of Governors meeting. Spellings downplayed the circumstances of her departure and said "all leaders have their time."
Jared Weber has more.