By Jessica Snouwaert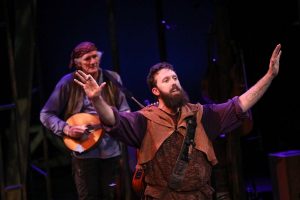 Who takes from the rich and gives to the needy? That's right, Robin Hood. You probably know the classic story of his bravery, heroism, and romance.
But PlayMakers Repertory Company's production of Ken Ludwig's Sherwood: The Adventures of Robin Hood gives a fresh spin on this age-old tale.
Jessica Snouwaert reports.