By Anna Overton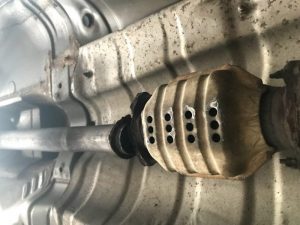 Local police are warning motorists about a new kind of crime — one that can cost you thousands of dollars. Six catalytic converters have been stolen from cars in the past two months in Chapel Hill and Carrboro.
Police are telling car owners of the dangers of keeping their vehicles in large parking lots.
But with so many apartment complexes and large open areas to park, residents are wondering if they can really keep their cars safe.
Anna Overton reports.