By Gregory Hall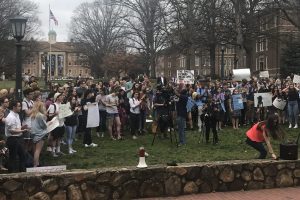 Across the nation, young people are leading the conversation surrounding gun control. They're calling for legislation restricting assault rifles, tightening background checks, and taking other measures they say will make schools safer.
We turn to Raleigh and UNC, where rallies calling for an end to gun violence occurred this week. These rallies were a response to the mass shooting at Marjory Stoneman Douglas High School in Parkland, Florida that left 17 people dead.
Gregory Hall reports.