By Brighton McConnell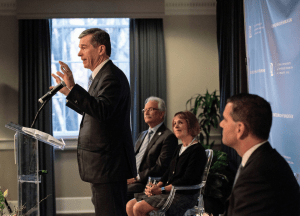 The press gathered in Wilson Library Tuesday morning to hear Chancellor Carol Folt, Governor Roy Cooper and others.
They officially announced a collaboration between The Carolina Health Informatics Program and the United Health Group. Together, they will create Project ENABLE, a new initiative meant to educate more minority students in the health data field.
Brighton McConnell reports.