By Austin Goins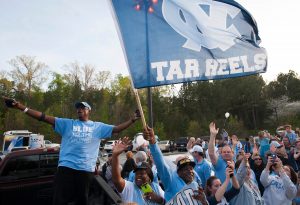 Seven years after allegations of improper conduct first came to light, UNC has escaped punishment by the NCAA for academic fraud.
The organization said it was unable to conclude if the university violated NCAA rules for 18 years of bogus courses. While it conceded those courses weren't legitimate, it said no rules were broken because both athletes and non-athletes took them.
Carolina Connection reporter Austin Goins has been following the story.