By Sade' Wilson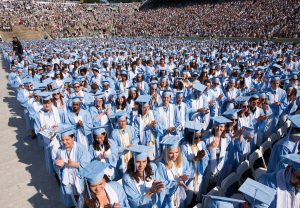 With UNC's graduation only three weeks away, there's a looming question for seniors:  "What are your plans after graduation"?
The job market for recent college graduates has continued to improve since the depths of the recession, but that doesn't mean post-election planning is easy for all graduates.
Sade' Wilson has the story.