By Elise McGlothian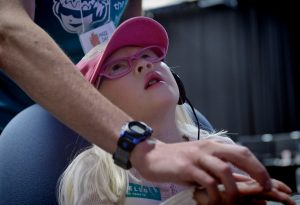 Playing the piano, getting through a virtual maze, and racing on the computer.  These activities may be challenging, but imagine playing without sight. It seems impossible.
But Computer Science students at UNC created assistive games so blind students can play. Maze Day 2016 welcomed students from all over North Carolina to participate in its twelfth year.
Elise McGlothian tells us more.